Z6_1P1811C0J8A690A8BC4QTQ1840
Z7_1P1811C0J8A690A8BC4QTQ1843
OneAmerica Securities Inc.
Grow Your Business While Strengthening Client Relationships
OneAmerica Securities, Inc. is here to help you establish or expand your practice so you can address clients' insurance or financial services needs throughout their lifetimes. Gain access to the financial tools, products and platforms that will complement your success with all the companies of OneAmerica®.
As a broker/dealer and registered investment advisor, we offer stock and bond trading, mutual funds, variable annuities, variable life insurance, fee-based asset management and fee-based financial planning.
Z7_1P1811C0J8A690A8BC4QTQ18C1
We Can Tailor the Products & Services We Offer to Suit Your Clients' Goals
Commission-based Products
Registered representatives or investment advisor representatives who affiliate with OneAmerica Securities gain access to these products:
• Mutual funds
• Variable annuities
• Variable life insurance
• Group annuities
• Unit investment trusts
• General securities
Fee-based Asset Management & Financial Planning
Investment advisor representatives can access specialized fee-based programs designed to grow revenue and assets while reducing overall account management time. Choose from an extensive selection of third-party money manager platforms.
Our Form CRS specifies the services, fees, costs, conflicts of interest, and disciplinary information of OneAmerica Securities, Inc. This document also includes important questions to discuss with your client
Our ADV Form specifies the services, fees, assets under management and key personnel at OneAmerica Securities, Inc. We offer this form for your review: Form ADV Part 2A.
Our Client Services Can Be Tailored to Your Clients' Investment Objectives
Give your clients access to information and products that will help them prepare their finances for the future.
Brokerage accounts through Pershing
Online account access
Check-writing services
Access to consolidated statements
Cash-management accounts

Debit cards
Check writing
Cost basis reporting and more

Pre- and post-retirement
Estate preservation
College financial planning
Small business financial planning
Pension services
General financial planning
Clients have access to online brokerage account information through NetXInvestor® and access to aggregated account access through Vision Investor.
Our financial education pages offer interesting articles, resources and tools on a variety of financial topics for individual clients as well as businesses and employers.
Through our secure site, registered representatives have access to client account information, online transactions, up-to-date product and compliance information and links to partner provider websites.
Achieve a Shared Vision of Success with OneAmerica Securities
You want to grow your business, and we want to help. Together we can achieve a shared vision of success. Rely on our experienced and dedicated support team to meet your needs, and gain access to the latest technology from OneAmerica Securities. Our partnership philosophy drives how we serve you, the financial professional, and it drives us to help your clients prepare for their financial journeys.
Commissions — Receive weekly commission payments at a competitive payout rate. Access online commission statements any time.
Compliance — Access continuing education, receive monthly bulletins and get assistance with marketing materials.
Communications — Receive a monthly newsletter, newsflashes and more.
Onboarding and Transition Services — Get up and running quickly. Our experienced and responsive staff is ready to help you transition smoothly. We offer:
• Personal and professional guidance from knowledgeable staff
• A specially developed Onboarding Kit to guide you through the transition process, including key contact information
• Easy-to-use technology to assist you with completing forms and tracking accounts
• The Center of Excellence training platform, including the Newly Registered Rep Introduction Webinar
Sales and Service Portal — Get reliable, secure access to these services and resources:
• Online transactions
• Business transaction forms
• Online client account information
• Up-to-date product and sales information
• Partner-provider website links
• Daily activity reports and commission updates
• Compliance bulletins
• Newsflashes with current information
• Case design resources
Technology Platforms — Access additional technology platforms that will assist you with your business:
• Account aggregation
• Brokerage trading
• Forms population
• Online account opening
Take Your Business to the Next Level as a Registered Representative or Investment Advisor Representative
Become a Registered Representative
Expand your current relationship with OneAmerica by becoming a registered representative. You can offer additional financial products and give your clients more options. Call OneAmerica Securities at 1-877-285-3863.
Become an Investment Advisor Representative
Deepen client relationships by offering professional third-party money management and financial planning services. Investment Advisor Representatives advise clients on big financial decisions that impact their lives and their legacies. Call OneAmerica Securities at 1-877-285-3863.
Z7_1P1811C0J8A690A8BC4QTQ18C3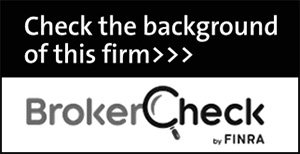 Success Begins Here
OneAmerica has opportunities for you and products for your clients.
Resources for Clients
Our website can provide your clients with valuable information.